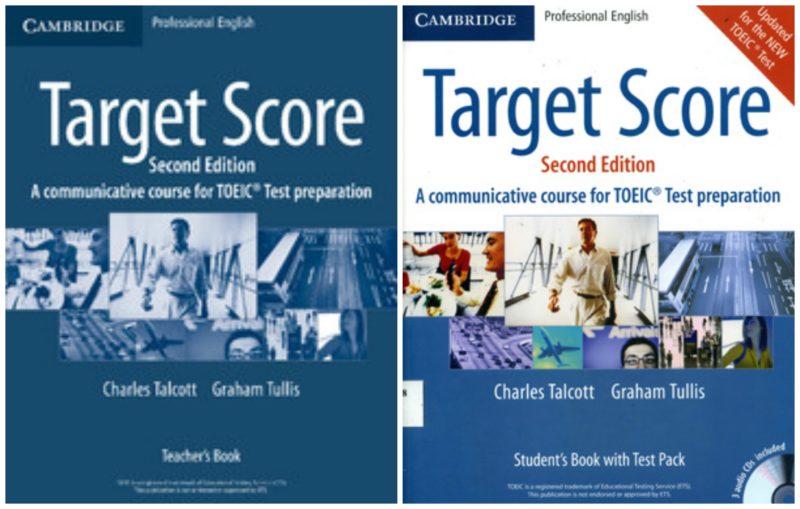 Target Score for the NEW TOEIC 2nd Edition là một khóa học chuẩn bị cho kì thi TOEIC (Kì thi kiểm tra tiếng Anh giao tiếp quốc tế). Được biên soạn để đáp ứng nhu cầu của kì thi TOEIC, ở lần tái bản này giáo trình cung cấp đầy đủ và hiệu quả các bài học, các bài giao tiếp tiếng Anh. Mỗi phần trong số 12 bài học của cuốn sách sẽ giúo sinh viên tập trung vào một trong những, chủ đề chính của kì thi TOEIC. Mỗi bài học tập trung vào thực hành và cung cấp cho các cấu trúc ngữ pháp một hoặc hai dạng mà sau đó liên kết với một tài liệu tham khảo ngữ pháp hoàn chỉnh ở phần cuối bài học. Ngoài ra còn có một từ vựng quan trọng, nổi bật trong từng đơn vị bài học.
Currently the payment gateway is having problems. Please contact us if you need to buy books.

Đối với khách hàng ở Việt Nam: Liên hệ trực tiếp với Admin để thực hiện mua hàng bằng cách chuyển khoản ngân hàng nội địa.
Note:
When using "FAST DOWNLOAD" you will get all the files listed in the "SLOW DOWNLOAD" section.
Password Extract: tienganhedu.com


Frequently asked questions (Q&A)




Contact (Report Broken Link) ---- Copyright Owner (DMCA)